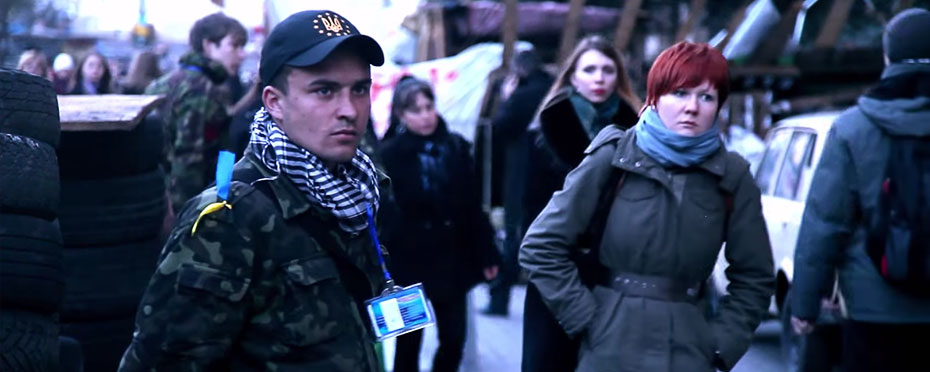 Meet two Ukrainians named Vitalik.
One is a pro-Russian volunteer guard in Donetsk protecting his city against the "extremists" in Kiev.
The other is a Ukrainian nationalist (and member of an "extremist" party) who lost his friend in his arms in a battle against the riot police. He's ready to fight and defeat the Russians if they invaded.